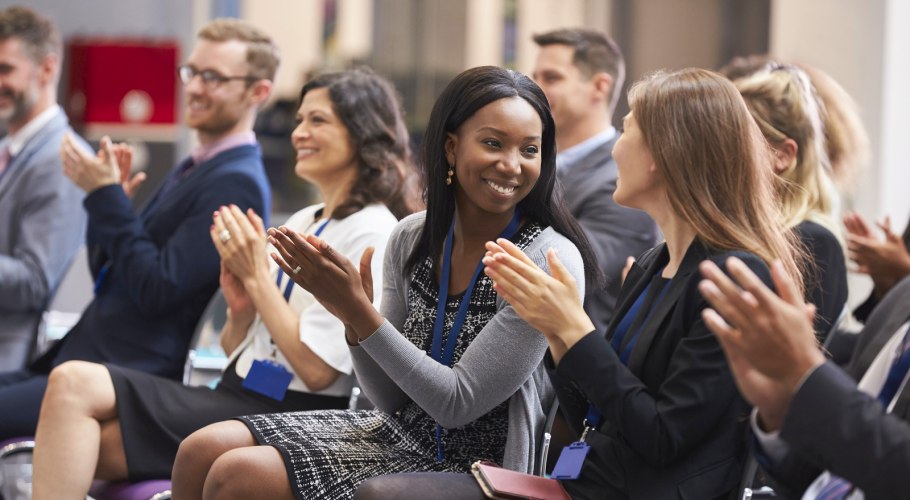 Time 4 Change:
Making Participatory Medicine Real
Date: October 15, 2019 (One-day event)
Location: Seaport World Trade Center, Boston, MA; this conference is co-located with and immediately precedes the Connected Health Conference
Attendees: 250 with another 100 remote attendees
Attendee profile: Patients, patient advocates, healthcare professionals, payers, healthcare system executives and leaders from all sectors of healthcare: investors, entrepreneurs, researchers
Download now! SPM 2019 Sponsorship Prospectus (PDF)
The Society for Participatory Medicine is seeking sponsorships to support the its third annual conference, Time 4 Change: Making Participatory Medicine Real. Join the growing list of partners and supporters who have already signed up to help us transform the culture of patient care. We have opportunities to support the conference and to support a scholarship program to defray the costs of travel. Most support includes a year of corporate membership in the Society.
There's a lot of talk in health care. How it needs to change, how we need more patient focus, consumerism, mutual respect, etc. SPM wants to turn words into action, so our conference is about more than talk. It's about inspiration, thinking differently and becoming equipped to make participation as much a part of health care as the stethoscope.
By attending our event, you will learn how to practice Participatory Medicine whether you are a patient, caregiver, or healthcare professional and how to help others practice (and why it matters). Only true participation between caregivers, patients and health care professionals can drive the change we all yearn to see. After all, health care is a team sport!
---
How Does It Feel?
Different than every other conference. Yes, there are presentations, yes, there are workshops, BUT they are focused on progress and change from the people who've collaborated to drive change and push for progress. This does not feel like the healthcare industry echo chamber.
It also feels human. As people, we know that healthcare is extremely emotional. It will make you laugh, cry, love, be angry, etc. Other than the angry piece, we want our event to make you feel what health care does. (And if you do get angry, good, and let's channel it towards a fix!) That means laughing at the absurdities, crying at the frustrations, and using all of that emotional energy as inspiration to drive change and to change the conversation, and hanging out with an amazing group of people all focused on fixing the mess of health care.
Why Even Put on an Event?
Participatory medicine (PM) is about collaboration, about people from different backgrounds, different expertise, and different orientations working together to solve health care problems. No god complexes allowed here! So, to convey that, we felt we needed people in a room together. We need everyone to laugh together, cry together, get angry together, and to want to do something about it.
Learn more about the conference event and speakers now.
Confirmed Speakers
Coming Soon!
---
10% of most sponsorship levels support our patient travel and scholarship awards program (e.g., clinicians in training, public health workers, social workers, etc.) which provide financial assistance to those who would otherwise be unable to attend healthcare conferences. Additional contributions also accepted.
Lead Event Sponsor $10,000 (1)
Signage at conference identifying you as lead sponsor

Name and logo on all conference communications and on website

May distribute literature at conference

6 complimentary registrations (may apply these to patient scholarships)

30-minute private meeting with Society leadership during or after conference

Five-minute presentation

List of attendees

Silver corporate membership for one year

$1,000 of your contribution to be contributed to Patient Travel and Scholarship Awards
Meal Sponsor $5,000 (2)
Signage at meal (breakfast or lunch)

Name and logo on all conference communications and on website

May distribute literature at conference

4 complimentary registrations (may apply these to scholarships)

Three-minute presentation

List of attendees

Bronze corporate membership for one year

$500 of your contribution to be contributed to Patient Travel and Scholarship Awards
General Sponsor $5,000
Name and logo on all conference communications and on website

May distribute literature at conference

4 complimentary registrations (may apply these to scholarships)

Three-minute presentation

List of attendees

Bronze corporate membership for one year

$500 of your contribution to be contributed to Patient Travel and Scholarship Awards
General Sponsor for Regulated Entities $5,000
Name and logo on all conference communications and on website

May distribute literature at conference

4 complimentary registrations (may apply these to scholarships)

Three-minute presentation

List of attendees

Bronze corporate membership for one year
Networking Break Sponsor $2,500
Signage at morning or afternoon networking break identifying you as sponsor

Name and logo on all conference communications and on website

May distribute literature at conference

2 complimentary registrations (may apply these to scholarships)

List of attendees

Discounted corporate membership for one year

$250 of your contribution to be contributed to Patient Travel and Scholarship Awards
#S4PM2019 Supporter $1,000+
Name and logo on all conference communications and on website

May distribute literature at conference
#S4PM2019 Supporter $500+
Name and logo on all conference communications and on website
Contacts:
Danny Sands, Co-Chair
danny@participatorymedicine.org
+1-617-256-4775
Joe Ternullo, Co-Chair
joeternullo@gmail.com
+1-617-688-7031
Matthew Holt, Board Member
matthew@matthewholt.net