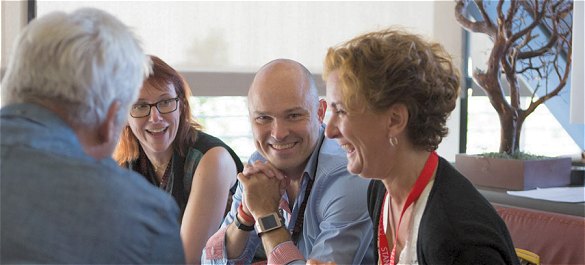 Our Mission:
To transform the culture of healthcare relationships so people can live their best lives.
The Society for Participatory Medicine is a 501(c)(3) not-for-profit organization devoted to promoting the practice of participatory medicine, which enables collaborative communication and information sharing among patients, caregivers, and healthcare professionals.
Our Guiding Principles:
To guide patients and caregivers to be actively engaged in their health and health care experiences.
To guide health professional practices where patient experience and contribution is an integral goal of excellence.
To encourage mutual collaboration among patients, health professionals, caregivers and others allowing them to partner in determining care.
The Society seeks to bring together all of the stakeholders in healthcare (patients, caregivers, healthcare professionals, payers, and others) to encourage collaboration, communication and cooperation that will foster provider/patient engagement, patient empowerment and education.
This partnership of cooperation is enhanced with the Society's Four Pillars:
Research
Provide a participatory medicine forum for collaborative research exchange and evidence based practice project collaboration.
Education & Resources
Provide resources, reference tools and best practice standards that support participatory medicine.
Advocacy & Policy
Ongoing work with government officials, policy-making bodies, patient advocacy organizations to foster the ideals of participatory medicine.
Community
Encourage collaboration and networking among members and organizations who are ambassadors for the participatory medicine movement.