Advancing Health Equity Through Participatory Medicine

An interactive workshop to explore the barriers to health equity facing marginalized communities and the practice of participatory medicine.
Date: November 9, 2023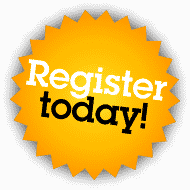 Time: 11:30 am – 4:00 pm ET
Location: The Cabral Center, Northeastern University, 40 Leon St., Boston, Mass.
Our goal with this Creative Learning Exchange (CLE) is to explore the barriers to health equity facing marginalized communities through the practice of participatory medicine.
Featuring: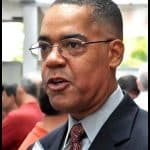 Guy Fish, MD
CEO & President, The Greater Lawrence Family Health Center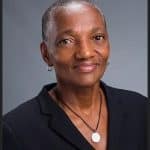 Thea James, MD, MPH, MBA
Vice President of Mission and Associate Chief Medical Officer,
Boston Medical Canter
Topics will include:
Barriers to achieving health equity
Participatory medicine as the last mile in health equity
Patient perspectives on health equity and participatory medicine
Institutional responses to health inequities
Co-creation of strategies and tools
Northeastern University faculty, clinicians, and experts in health equity as well as patients from Community Health Centers will share with the audience programs and efforts they have undertaken to advance trust, respect and health equity. Conference attendees — including Northeastern students and professors, as well as clinicians, patients, caregivers, and health care professionals — will participate in a lively discussion of how to advance health equity, trust, respect and participatory medicine, at both the individual and institutional levels.
Recommendations will be shared with Northeastern and SPM. We will also summarize those recommendations for our community and use them as a basis for advancing the cause of health equity, trust, and participatory medicine. The recommendations will help inform policy directions we advocate for, articles and blogs we write, and programs we initiate. Your voice will help shape those recommendations, whether you attend in person or online. We look forward to seeing you.
Panelists include:
Emma Albert – Co-Chair Diversability, Northeastern University
Melissa Hector – Director of Equitable and Strategic Initiatives, Boston Public Health Commission
Javier Juarez – Director of The Latino Equity Fund,Boston Foundation
Brenda Merriweather, MSN, RN – Nursing Professional Development Specialist, Boston Medical Center
Claire Cecile Pierre – VP of Community Health Programs, Mass General Brigham
Learn more about this event and register today!

Want to sponsor this or a future SPM event?
Learn how to support the Society and our CLE events through different sponsorship levels.