The Society for Participatory Medicine with the support of our sponsor NRC Health Presents:
A Creative Learning Exchange (CLE): Community Health Access and Equity
Date: October 20, 2022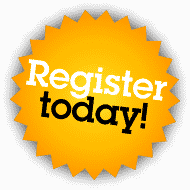 Time: 12:00noon – 4:00pm (Lunch Is Included)
Location: Brown Advisory, 100 High Street, 27th Floor, Boston, MA 02110
Attend In-Person or Online.
In person attendees get a 1 year membership free, access to 3 additional events, and participate in a raffle for a $150 gift card!
The Society for Participatory Medicine believes that the culture of healthcare is not benefiting everyone equally and needs to change. And healthcare won't get better until healthcare culture gets better. We want to drive this change by enabling collaboration, education, information sharing, and communication among patients, caregivers, and health care professionals. Join the movement!
This half-day Creative Learning Exchange, in-person and online, will be highly interactive and participatory. Inspiring speakers will set the stage for the "Neighbors-at-Each-Table" facilitated discussion and brainstorming.
These discussions will focus on practicing the Participatory Medicine Manifesto behaviors in culturally and racially diverse communities to enable access and equity in care. Your ideas, insights and solutions that emerge will be curated by SPM to build a toolkit of participatory medicine guidelines. These will be shared with you and through SPM's social networks, website and blog.
The Manifesto
Our Participatory Medicine Manifesto defines what patients, caregivers and healthcare professionals need to do to change the dynamics and culture of health care. It encompasses the following five key behaviors and values, as shown in the Participatory Medicine Manifesto.

When these behaviors and values are put into practice in culturally and racially diverse communities it will bring personal and community action and change. The Community Health Access and Equity Creative Learning Exchange will address how the practice and promotion of participatory medicine by all stakeholders can help break down some of the unique barriers to care in diverse communities.
Speaker: Dr. Danny Sands, Co-founder and Chief Advocacy Officer of The Society for Participatory Medicine (SPM)
Contacts:
Randy Houk, Executive Director SPM – rhouk@participatorymedicine.org
Mary Hennings, SPM Board Chair – marynhennings@gmail.com
Parking:
There is parking at 100 High Street in the garage in the building. Also on Lincoln Street – One block away.
Public Transportation:
Nearest T Station is South Station (Red and Silver Lines as well as Commuter Rail)

Thank you to our sponsor NRC Health.
For more than 40 years, NRC Health has led the charge to personalize healthcare and support organizations in their understanding of each unique individual. NRC Health's commitment to Human Understanding™ helps leading healthcare systems get to know each person they serve not as point-in-time insights, but as an ongoing relationship. Guided by its uniquely empathic heritage, NRC Health's patient-focused approach, unmatched market research, and emphasis on consumer preferences are transforming the healthcare experience, creating strong outcomes for patients and entire healthcare systems.
Thank you to Brown Advisory for providing the venue and AV for this event.
Thank you to Massachusetts General Hospital Equity and Community Health for sponsoring the meal.