FROM THE BLOG
ChatGPT summarized my OpenNotes. Wow!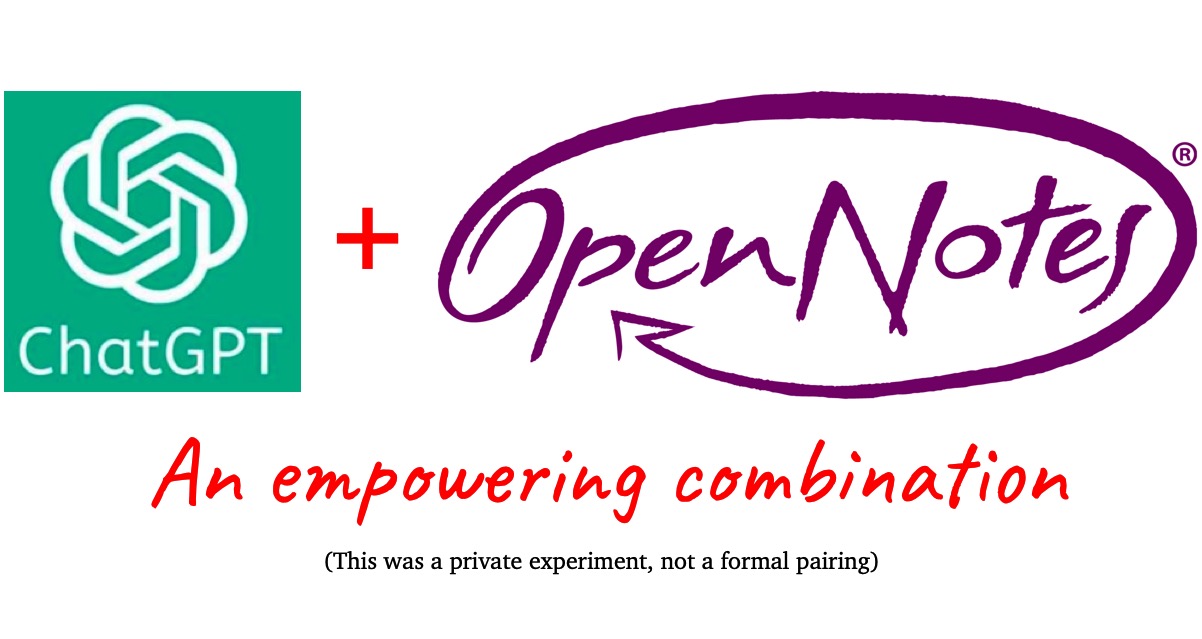 I had an idea last week and just tried it. ChatGPT is awesome at summarizing things, but could it handle medical notes? They're complicated. It worked! I took the visit notes from my last doctor appointment...
read more ❯
OUR MANIFESTO
The manifesto was created by the members of the Society to help people understand what participatory medicine is all about.