The whitepaper, e-Patients: How they can help us heal health care, authored by the late Tom Ferguson, MD, is the foundation for the founding of the Society for Participatory Medicine (SPM). After his 15 year battle with multiple myeloma ended in 2006, the group of advisors Doc Tom had assembled decided to ensure that his work and vision would live on. They founded the Journal of Participatory Medicine and the Society so that the world would learn more about participatory medicine:
Participatory Medicine is a movement in which patients and health
professionals actively collaborate and encourage one another as
full partners in healthcare
The Society has grown significantly since its founding in 2009, and participatory medicine is gaining steam as the modern way healthcare us now done. But we are founded upon the principles and vision found within this ground-breaking whitepaper.
… [When patients] participate more actively in the process of medical care, we can create a new healthcare system with higher quality services, better outcomes, lower costs, fewer medical mistakes, and happier, healthier patients. We must make this the new gold standard of healthcare quality and the ultimate goal of all our improvement efforts:

Not better hospitals.

Not better physician practices.

Not more sophisticated electronic medical systems.

Happier, healthier patients.

— Charles Safran
Download the Whitepaper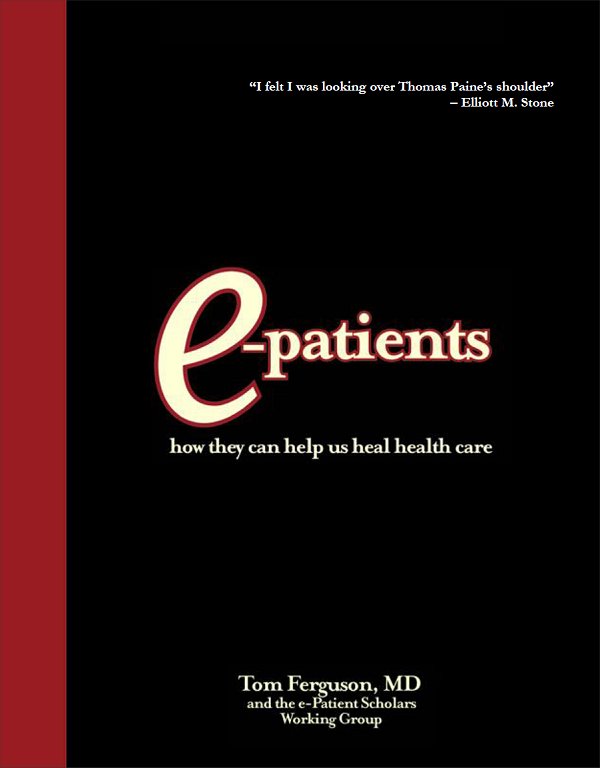 While the full white paper is not yet on our website, you can read the introduction and preface now.