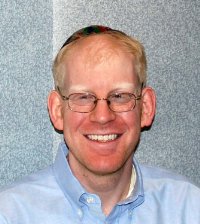 This blog welcomes guest posts from SPM members on relevant topics. Zack Berger of Johns Hopkins (@ZackBergerMDPhD) is highly committed to participatory medicine, and as this post shows, his book Talking To Your Doctor gets right down into the how-to's. (More on this at end of post.)
This is his pledge as a patient-centered clinician. – e-Patient Dave
_____________
The pledge of the patient-centered physician
Medicine is a relationship between two people. I have my expectations, needs, and wants, and the patient has theirs.
However, the patient's needs, wants, and expectations are more important than my own. She is the center of her health.
I will always:
Ask the patient what she wants, hopes, fears, believes to be true about her health.
Ask the patient what she prefers.
Tell the patient what options are available.
If I am not able to do what the patient wants, explain why not.
Ask the patient what her priorities are – whether in the moment, or in general.
I will never:
Assume that the patient wants the same things I do.
Blame the patient for their illness.
Belittle the patient for powerlessness.
Treat a patient worse than I would treat a family member.
Check a box before I check with the patient.
How I arrived at the pledge:
Doctors are talking a lot these days about being "patient-centered," but most of it, especially at the institutional level, is feel-good boilerplate without much bite. Eventually we need to get to realizable behaviors that every practitioner is expected to adhere to. At this stage, we need to advance from general principles to more detailed statements. This is what I am trying to do here.
_________________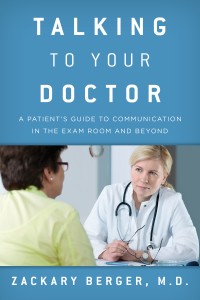 Zackary Berger, MD, PhD, is an internist and epidemiologist at the Johns Hopkins School of Medicine in Baltimore, with a joint appointment at the Johns Hopkins School of Public Health and Associate Faculty at the Johns Hopkins Berman Institute of Bioethics. He maintains an active practice as a primary care doctor and precepts in the residents' adult medicine clinic. 
His research centers on the role of the primary care doctor in cancer care, particularly prostate cancer, and doctor-patient communication in general. He is particularly interested in how provider and patient can navigate through situations of medical uncertainty buttressed by an ongoing caring relationship. Berger's book, Talking To Your Doctor, came out in 2013, and his next book, Making Sense of Medicine, is due out in 2016.