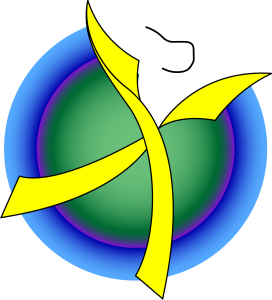 I recently spoke at the 5th Global Forum on Health Promotion, organized by the Alliance for Health Promotion, in collaboration with the World Health Organization (WHO), the International Telecommunications Union (ITU), and the Global Health Program at the Graduate Institute in Geneva Switzerland.
The Forum was entitled Closing the Gap in Health Equity through Technology and focused on how current and emerging technology foster health promotion for people throughout the world and particularly for people in marginalized and vulnerable populations.
According to the WHO, health promotion is the process of enabling people to increase control over, and improve, their health. It moves beyond a focus on individual behavior towards a wide range of social and environmental interventions.  The primary means of health promotion occurs through developing healthy public policy that addresses the prerequisites of health, such as income, housing, food security, employment and quality working conditions.
Health promotion is a multidisciplinary field that relies on education and targeted interventions to help change behaviors and environments in ways that are conducive to better health. The main goals of health promotion are to reduce health risks and optimize health and productivity, while lowering total health-related costs. At its best, health promotion has a positive impact on policies and practices that support efficient, effective patient centric health.
The concept of Health Promotion came out of the Ottawa Charter, an international agreement signed at the First International Conference on Health Promotion, organized by the World Health Organization and held in Ottawa, Canada, in November,1986.The Charter established the challenge for a move towards new public health fundamentals that reaffirm social justice and equity as prerequisites.
My presentation at the Forum focused on how digital communication technologies, including: mobile phones, the Internet, telemedicine, wearables and ultimately, precision medicine, are changing the landscape of healthcare to promote health education, reduce disparities and empower healthcare consumers to seek innovative options for improving and better controlling their health while hopefully reducing the cost of care.
Currently, more people have access to mobile devices than to clean water, electricity or toothbrushes. There was unanimous agreement among the speakers at The Global Forum that behavioral change among healthcare providers and patients is essential, if we are to succeed in improving health, particularly among the vulnerable populations in the world.
One of the most effective ways to change health behavior is to use Short Message Systems, (SMS), which are messages texted to cellphones of health workers and patients to inform, educate, and remind people about how to manage health issues.
We know that 98% of the world's population have cellphones and that by the end of this year there will be over 500 million smartphones in use that enable people to send messages, track their fitness, diet and vital signs, and become more empowered to manage their health.  We also know that over 50% of the world's population have one or more chronic conditions that must be managed.
SMS messages that remind people to take their medications on time and in the proper dosage, that  educate people about the danger of smoking, and substance abuse, that inform people about where to get help for HIV/AIDS, malaria, anemia, diabetes, obesity and other communicable and non-communicable diseases, are critical to the promotion of better health.
SMS also has the potential to improve the nutrition of populations throughout the world with short texts in the native language that help people learn about how to use the limited food sources in their area to provide the best available sustenance for their families. SMS educates people on how to control anemia which affects nearly 70% of women and 50% of children in developing nations, as well as helping people better understand other food and water- based conditions that prevail in many nations.
The Global Alliance for Health Promotion which is an international NGO, registered in Geneva, with an official relationship with the WHO and consultative status with the United Nations Economic and Social Council, is reaching out to grass root communities throughout the world to empower through knowledge and contribute to closing the gap in health equity.
At the Forum speakers from the WHO and the ITU as well as academics and thought leaders in the e-health presented case illustrations of viable ongoing projects that will seek to further the idea of health promotion, equity and empowerment  that endeavor  to close the gap and equalize the playing field, fostering  better health for all.