I know many of our readers already saw this, but, from her personal blog: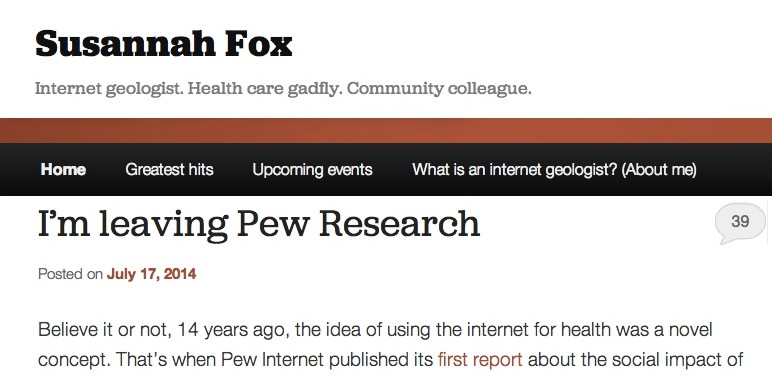 In one way, I'm sad to see that her work at Pew is over. In her 14 years there, time after time her work made clear what was actually happening as people use the internet in pursuing health. Time after time this popped a rumor balloon.
But though she's leaving Pew, her work continues: her post says she's writing a book (! … can't wait to read that), and she has a new part time gig at the Robert Wood Johnson Foundation. I can't imagine a better place – RWJF has been pivotal to our movement: they funded the e-Patient White Paper by our founder "Doc Tom" Ferguson, and they're all about creating a culture of health.
Susannah's 245 blog posts at e-patients.net are here, and her 14 years of work at Pew are here.