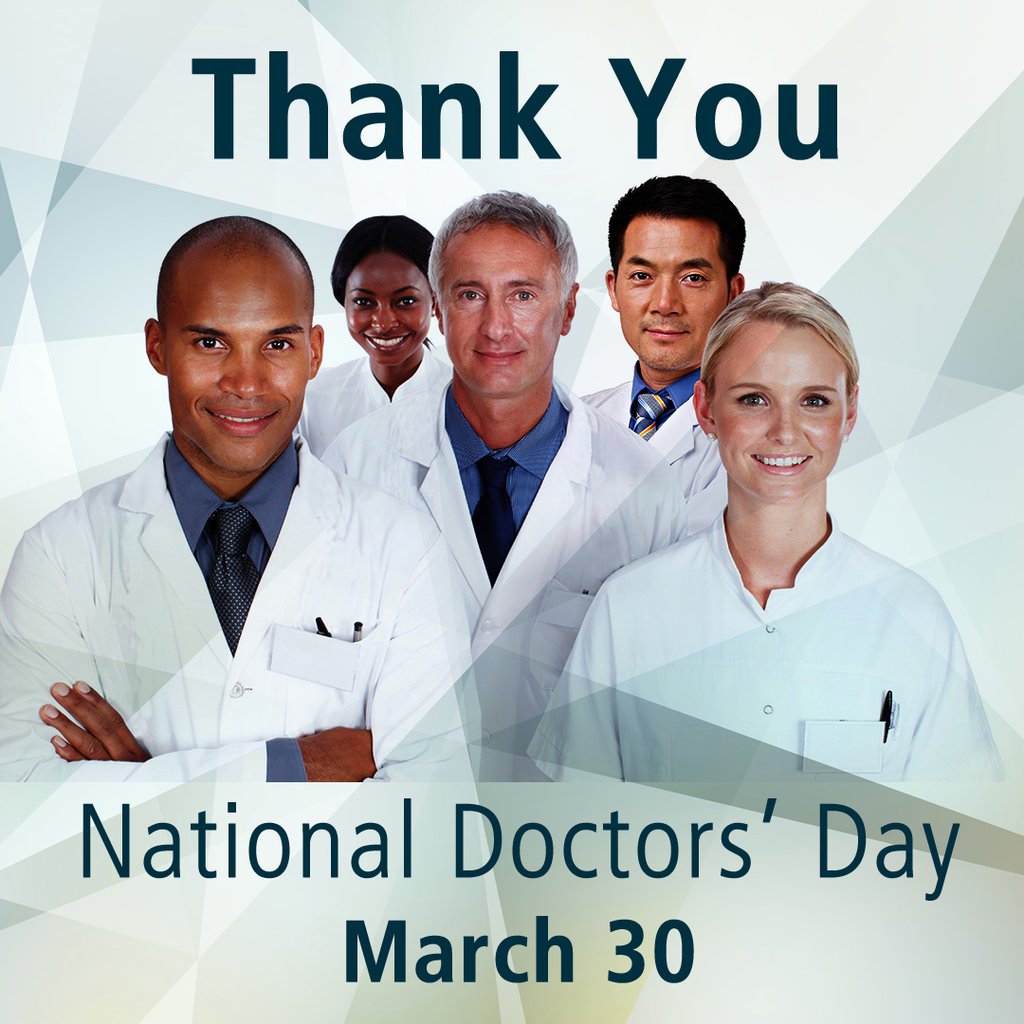 Somehow I'd never heard of National Doctors' Day, but apparently it started 25 years ago, in 1991. As one of many SPM members whose life was saved (or is being helped) by excellent physicians, I'm in!
And I want to shine a broader spotlight on the wider class called clinicians (Wikipedia): all sorts of medical professionals who work directly with patients, including nurse practitioners, nurses, aides … see that Wikipedia link for a list of many types.
A side note: this particular "Twitter card" was taken from a tweet by the American College of Radiologists. That's the group we wrote about last week, who's sponsoring a "hackathon for open access" to medical journals. That subject – figuring out how to help all of us harvest the most clinical value from research – will be a key enabler of full patient-clinician partnerships.
Speaking of those full relationships, I'll close with a special note of thanks to the many researchers who generously share their work in process with e-patients. For some reason lately I've been thinking about – and talking about, in speeches – e-patient Judy Feder, a metastatic breast cancer patient who prolonged her life 18 months thanks to the four e-patient communities she belonged to. On BCMets she learned about a new blood test that got her access to an unusual use of Herceptin. That story is in our post a year later about her demise.
For her, the extraordinary value of achieving the best in medicine was that she and the next generation of her family got to spend a precious extra 18 months together.
Here's to the best of medicine; no, here's to the best of health. It works best when patients and clinicians each contribute their utmost – participatory medicine. So Happy Doctor's Day!