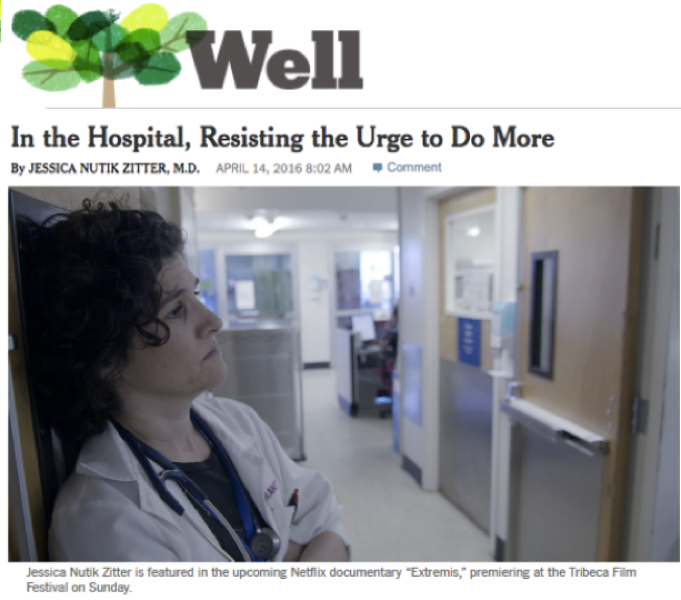 We've often written here about palliative care and end of life. (The two are not the same: you can have palliative care without having decided the end is near.) They're, in a sense, the ultimate expression of patient-centered care, forcing the question: who gets to say what's the right thing to do?
One of SPM's newest members is Dr. Jessica Zitter (@JessicaZitter), author (right) of a post last week on the New York Times "Well" blog, with a recent story of a patient who was clearly dying. It ends:
I believe we did right by our patient. We acknowledged that we couldn't save her, and resisted the urge to treat her untreatable disease — and instead treated her suffering.
The photo shows Dr. Zitter in a short new documentary on the subject produced by Netflix, "Extremis," that's being featured at Robert DeNiro's Tribeca film festival, underway now.