The Founder's Circle is made up of those around at the founding of the Society for Participatory Medicine, but the group has no current formal role within the Society. Not all are formally listed on the incorporation documents. Specific individuals within the Founder's Circle may, however, have a role within the Society as an active member, officer or board member.
The Society of Participatory Medicine was founded after the passing of Tom Ferguson, M.D. in 2006. He was working on a white paper that a long-time group of colleagues who met annually at Cook's Branch (in Texas) decided to take on and finish. In the process of completing the white paper, the group that makes up the Founder's Circle below decided the best way to continue Doc Tom's work in participatory medicine was to found a peer-reviewed journal to promote scientific papers, research, and opinion articles about this new topic. It would be a revolutionary journal, accepting papers from both professionals and patients. It was decided to house the journal in a non-profit organization that would publish the journal, so in 2009, the Society for Participatory Medicine was founded.
In addition to the journal, the Society created the first blog dedicated to the topic of participatory medicine (e-patients.net). The Society accepted like-minded members to help promote the advocacy and understanding of participatory medicine by anyone and everyone in the healthcare system — patients, caregivers, physicians, nurses, therapists, and every other type of healthcare professional. It was the very first non-profit organization solely to help bridge the gap between patients and physicians, to bring them together in a partnership of care.
Today, the Society lives on as the premier organization that promotes participatory medicine in the healthcare system.
---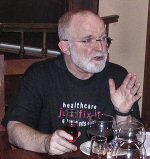 "Doc Tom" Ferguson (Wikipedia) envisioned health care as an equal partnership between e-patients and health professionals and systems that support them. The medical editor of the Whole Earth Catalog, he founded Medical Self-Care magazine, wrote the visionary 1996 book Health Online: How To Find Health Information, Support Groups, And Self Help Communities In Cyberspace, and authored several papers in the BMJ, as early as 2000.
A true visionary, less than a year after the Mozilla browser arrived he published a pair of slides that showed how "information age healthcare" would turn medicine on its head.
Before Tom's untimely death in 2006 (see the obituaries in the NY Times and MedScape), he was writing his manifesto, now known as the White Paper (PDF), in consultation with the group of advisers he dubbed the e-Patient Scholars Working Group. They finished the paper and published it a year later, and in 2009 formed our Society for Participatory Medicine.
---
Founders Circle
Listed alphabetically

Dave deBronkart was diagnosed with advanced kidney cancer (median survival 24 weeks) in 2007. e-Patient Dave rapidly learned to use every aspect of empowerment, technology, and participatory medicine to beat the odds. A high-tech marketer in his career, he became the Society's most outspoken patient blogger.
In early 2009 his attempt to move his personal health record data from his hospital into Google Health made front-page news in the Boston Globe and led to widespread discussion of patients' involvement in their medical data. In 2010 he left industry and became a full time keynote speaker and health policy advisor, advocating for e-patients, health data rights, and participatory medicine.
---

At our founding Susannah Fox was Associate Director, Digital Strategy, for the Pew Research Center's Internet & American Life Project and principal author of the Project's survey reports on e-patients and online health. Susannah presents her perspective as a researcher and does not advocate for any policy or behavioral outcomes.
In 2015 she accepted the role of Chief Technology Officer at the US Department of Health & Human Services. The legacy of her Pew research lives on at the Pew Health Tips page that she created, a quick reference for her most popular findings: bit.ly/pewhealthtips She blogs at SusannahFox.com
---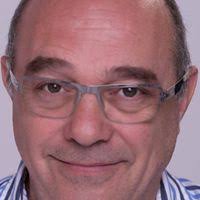 Gilles Frydman is a pioneer of medical online communities. Gilles is the founder of ACOR (Association of Cancer Online Resources) and co-founder of Smart Patients. ACOR, founded in 1995 was the first large-scale online social network for cancer patients and caregivers. Gilles' experience managing these online communities made him a strong advocate for self-care.
Gilles has now returned to his primary passion and is, once again, a fulltime portrait maker. His current artistic activity is driven by his 2 decades as a strong patient and medical research advocate and Gilles has now created multiple projects using the real faces of patients, physician-scientists and researchers to help rehumanize both medicine and the medical research enterprise.
---

Joe and Terry Graedon write consumer health books that deal with drug and alternative therapies, write a syndicated consumer health newspaper column, and host a syndicated public radio show, all called The People's Pharmacy. Please visit their website for more information.
---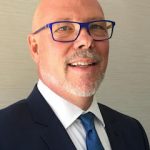 Alan Greene is a practicing pediatrician, leader in health technology, international speaker, co-founder of DrGreene.com, and author of several books, including best-selling *Raising Baby Green and *Feeding Baby Green. Along with Tom Ferguson, Alan Greene has been recognized by Intel's Internet Health Initiative as one of four pioneering Online Health Heroes "who are developing innovative and compelling new ways to use the Internet to advance public health."
---

Cheryl Greene is co-founder and the executive producer of DrGreene.com. The AMA has called DrGreene.com "the pioneer physician web site on the Internet." Together Alan and Cheryl have been providing health information and community for over 100 million parents
around the world since 1995.
---

Sarah Greene is a biologist and new media entrepreneur who wishes to dislodge barriers between scientific disciplines and the humanities and the public. Her latest company, the nonprofit Rapid Science in Brooklyn, NY, creates tools, processes, and incentives for collaborative research as a means of bringing faster, better therapies and care to patients. She also manages her family's grain farm in Nebraska.
Prior to Sarah's current venture, she served as executive director of Cancer Commons, developing online communities, content, and apps for researchers and patients. Earlier she was editor-in-chief of The Scientist magazine and its parent, Faculty of 1000, a post-publication peer review service in London. Before moving to London, she co-founded this society and led the launch of the Journal of Participatory Medicine, serving as founding managing editor. Her other startups include three publishing companies acquired by Wiley (Current Protocols), Elsevier (HMS Beagle web magazine and BioMedNet), and Thomson-Reuters Health (Praxis Post; Best Practice of Medicine). Sarah also strategized and developed websites with original features and content for the New York Academy of Sciences and The New York Times-Health. Follow her on Twitter @rapidscience.
---

John Grohol is a pioneer in online mental health, author, consultant, researcher and was the founder of Psych Central before it successful sale to Healthline in 2020. He continues to run online mental health support groups at My Support Forums and support groups for neurological conditions at NeuroTalk. Dr. Grohol also publishes the quarterly trade publication for psychologists, New England Psychologist.
Dr. Grohol is the co-author of Self-Help That Works and author of The Insider's Guide to Mental Health Resources Online . He won the Distinguished Professional Achievement in Media Psychology award in 2011 by the American Psychological Association's Division 46 for his leadership in helping bring psychological and mental health resources to the public. Dr. Grohol is a co-founder of the Society for Participatory Medicine, and the organization's first treasurer. He met Tom Ferguson in the early 1990s when Tom was researching his book Health Online (1996), and helped him understand how people used the support groups available on Internet newsgroups (Usenet).
---
Dan Hoch is a neurologist based at the Massachusetts General Hospital and is an Assistant Professor at Harvard Medical School. An early developer of online resources for patients, Dan helped found Braintalk and is active in the American Academy of Neurology, the American Epilepsy Society, and the American Medical Informatics Association.
---

Jon Lebkowsky has been managing technology projects and companies for over 25 years. He has been cofounder and CEO of three companies, and has been CEO of Polycot Associates (which was recently transformed into a worker-owned web development co-operative) since 2007. He is currently focused on strategic digital consulting and development, as well as business vision and management. He is also known as an activist and writer/blogger focused on the future of the Internet, digital culture, cyber liberties, media, and society.
---

John Lester has been working with virtual worlds and online communities since the 1990s, creating online patient support groups at Massachusetts General Hospital for people dealing with neurological disorders, developing online immersive learning environments for medical students at Harvard Medical School, and helping build communities in Second Life that assist people living with disabilities. He worked at Linden Lab where he founded the company's Boston Office and led the development of the education and healthcare markets in Second Life while evangelizing the innovative use of virtual worlds in research, art and immersive learning. John has also worked on multiuser virtual world development using the Unity platform, built bespoke multiuser VR worlds for education using the Oculus Rift and HTC Vive, and dabbled with artificial life in augmented reality. He also serves on the board of directors of Virtual Ability, a non-profit organization that enables people with a wide range of disabilities by providing a supporting environment for them to enter and thrive in online virtual worlds.
Currently, John is a Product Designer creating online assessment tools at the Achievement Network, an education nonprofit that helps schools boost student learning with teaching that's grounded in standards, informed by data, and built on the successful practices of educators around the country. His serious hobbies include experimenting with distributed apps, exploring real world use-cases for smart contracts, being a friend to animals and fixing old clocks.
---

Dr. Danny Sands is passionate about healthcare transformation. A practicing physician with training and experience in clinical informatics, Dr. Sands has worked in a variety of capacities in the health care IT industry for almost 25 years. He spent almost 14 years at Beth Israel Deaconess Medical Center, where he developed and implemented innovative systems to improve clinical care delivery and patient engagement, including clinical decision support systems, an EHR, and one of the nation's first patient portals. This was followed by leadership positions at Zix Corporation and Cisco.
Dr. Sands is the recipient of numerous healthcare honors, including recognition in 2009 by HealthLeaders Magazine as one of "20 People Who Make Healthcare Better." He is the co-author, with e-Patient Dave, of Let Patients Help.
Dr. Sands holds an academic appointment at Harvard Medical School and for over twenty years has maintained a primary care practice in which he makes extensive use of health IT—much of which he helped to introduce during his tenure at Beth Israel Deaconess Medical Center. In addition to practicing, Dr. Sands works with a number of innovative companies. He is a popular speaker and consultant, who blogs at DrDannySands.com and is active on Twitter as @DrDannySands.